The Bailey Bridge
The following newspaper article from 1961 reads:
"The Army has found a use, after all, for the derelict Bailey bridge which spans Westward Ho pebbleridge.
Last week – end, Devon Territorials began to dismantle it as a military excercise. The will continue the operation during two more week-ends.
Northam Council asked the Army to take the bridge away in January, because the thought it was acausing a week spot in the pebbleridge.
The Army's immediate reaction was to say that it should stay until the lease to keep it expired in April.
Then Mr. Percy Brown asked a question about it in the House of Commons. That must have got things moving.
D-day relic
The bridge was erected during the last war as part of amphibious landing training for D-Day. Since then is has become quite a landmark at Westward Ho."

The bridge during the preparations: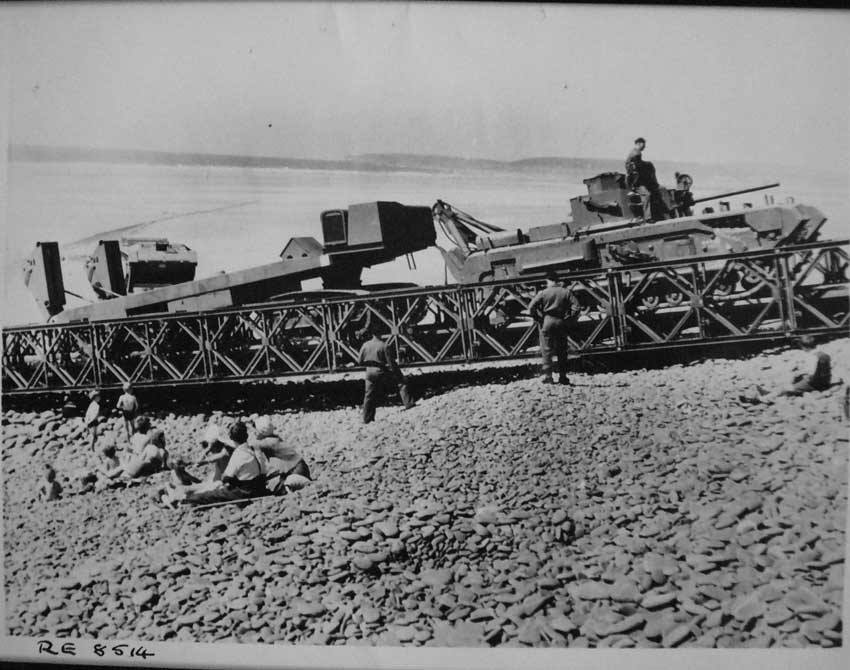 And here after the war, with an unnamed lady: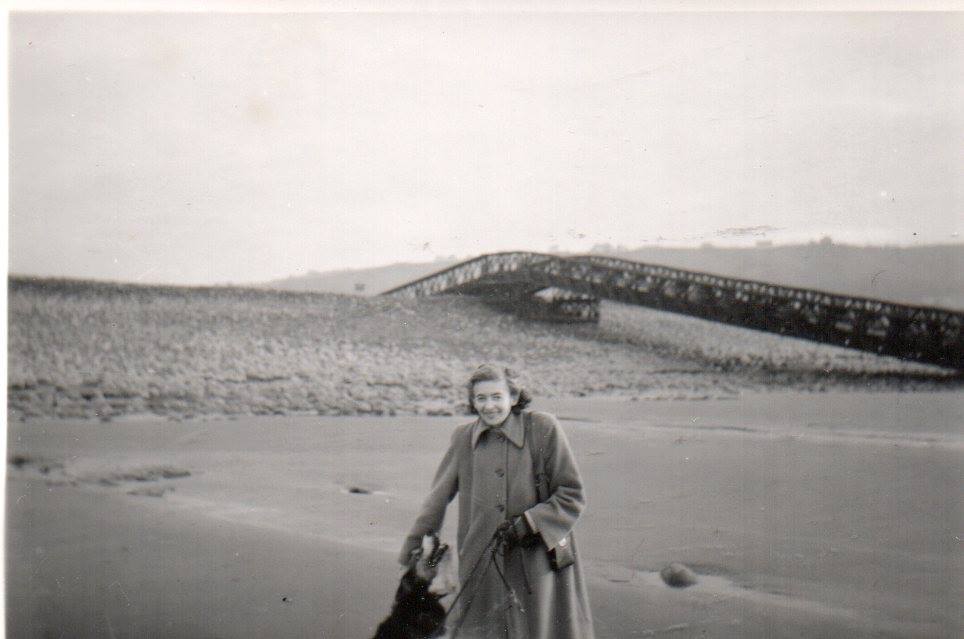 The following photographs were supplied by Richard Lilley, with references to his family:
George, Phyllis and Ann 1948: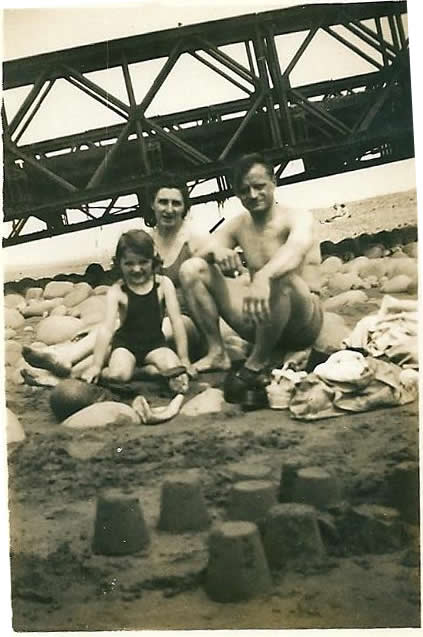 George Lilley, Phyllis Lilley, Ann Lilley and Aunty Louisa Barnard from Bedford:
Ann Lilley, Phyllis Lilley and Louisa Barnard: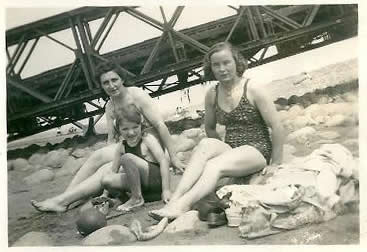 In it's place there is now a 'railway sleeper bridge'. On the beach side there is a loose fitting selection of concrete sleepers. Every winter the force of the sea dislodges them and sometimes covers them entirely with pebbles.
On the opposite side are wooden sleepers connected together. Depending on the winter tides this too has been known to be covered also.