The Octagon was originally a band stand in Bideford, near Victoria Park. Below is an image from 1890:
It was later moved to Westward Ho! where it gained walls and windows. In 2002 is was removed and should have been returned to this park but somewhere along the way Torridge District Council had misplaced it!
The Octagon have been been vandalised during it's storage, with much of the structure missing from the TDC store in Torrington [see below].
The Octagon with crowd at the opening of the sea wall:
…and behind a carnival group in 1951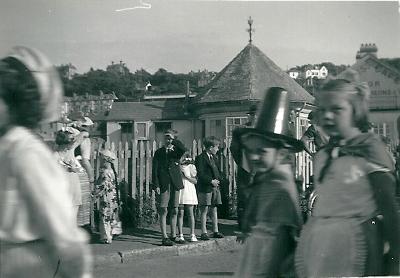 The removal of the Octagon to make way for new apartments on the site (Nautalus Apartments):