Beach Posts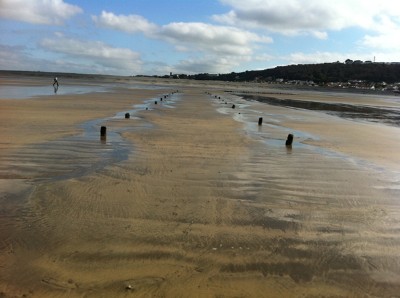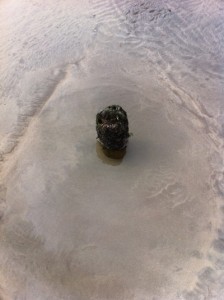 Can you help as to what these posts are?
To date, no one has confirmed what these posts are, and why they were put there.
One suggestion is that they were anti glider/landing posts, perhaps from the World War II.
The left hand photograph was taken looking towards the slipway, the large wreck is visible about 150 metres in-shore to the right from where the picture was taken.
Consideration of the this structure being part of a WWII ramp to assist DUKW's over the Pebble Ridge. If it was, then it was incredibly long, and lots of the posts nearer the ridge are missing.
Rachel Ray Berger has commented on the mystery of the wooden posts in the Facebook group. She says:
"As a child (war baby) I was told it was part of the original breakwater set up to protect the pebble ridge."
One suggestion has been remembered that during WWll there was some sort of ramp on the beach.
A recent suggestion was to consider if the large wreck and the posts are 'related'.
Below shows an image of the two together and a very rough suggestion of how it looked on one day to suggest a boat was at a dock: